¿Te gusta esta serie? Compártela!!
Capitulos de la temporada 12 de Keeping Up with the Kardashians
Capitulos de la temporada 13 de Keeping Up with the Kardashians
Capitulos de la temporada 14 de Keeping Up with the Kardashians
Leyenda de capitulos

Capitulo activo y no visitado

Capitulo NO activo y no visitado
Capitulo activo y visitado
Capi

t

ulo NO activo y visitado
Un capitulo se considera activo cuando hay algun enlace disponible para verlo o descargarlo gratis
Leyenda de idiomas disponibles
Espa&ntildeol
ingl&eacutes
Catal&aacuten
ingl&eacutes subtitulado al espa&ntildeol
Latino
Información de Keeping Up with the Kardashians
Keeping Up with the Kardashians es un Reality Show norteamericano que se ha transmitido en E! desde el 14 de octubre de 2007. La serie está compuesta de diez temporadas, y se centra en las vidas personales y profesionales de la familia Kardashian-Jenner. Su premisa se originó con Ryan Seacrest, que, además, sirve como productor ejecutivo. La serie se centra en las hermanas Kim Kardashian, Kourtney Kardashian y Khloe Kardashian. Además, documenta la vida de su hermano Rob Kardashian, su madre Kris Jenner, su padrastro Bruce Jenner, sus medias hermanas Kendall Jenner y Kylie Jenner, y el novio de Kourtney, Scott Disick. El ex esposo de Khloe Lamar Odom desarrolló una posición importante como parte del equipo de apoyo en la cuarta temporada, a pesar de que no era miembro del reparto regular en el seguimiento de las estaciones, y rara vez apareció en la octava temporada mientras intentaba arreglar su matrimonio con Khloe. A partir de la octava temporada en adelante, los Hijos de Bruce Brody y Brandon, y la esposa de Brandon, Leah se convirtieron en miembros del elenco recurrentes.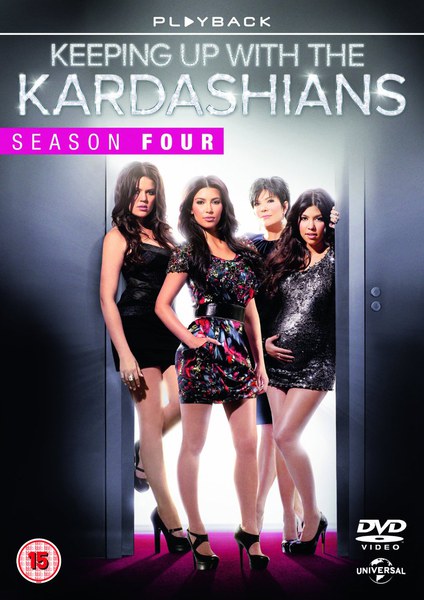 Género:
País de origen:
Duración:
Idioma/s:
Episodios:
Temporadas:
Director:
Producción: